Frequently Asked Questions
We've put together some commonly asked questions and comments that our customers might have before they purchase our products online.
If you can't find the answer you're looking for please don't hesitate to give our service team a call on 012 252 6056 or e-mail shop@impalavleis.co.za
We're available Monday – Friday from 7:30am to 18:00pm and Saturdays & Public Holidays from 7:30am to 2pm to answer any queries you may have.
Q: How does it work?
1: Browse our range of products

2: Make your selection and proceed to order
3: You will receive an email to confirm your order & to provide you with our banking details
4: We will contact you during business hours once payment is received and to arrange delivery
5: Your order will be packed and delivered to your home
Q: What are your delivery charges?
Orders under R500:  R50
Orders above R500:  R25
(Additional charges will apply for outlying areas.)
Q: Where do you deliver?
Currently we deliver premium products to the following areas:
Brits

Mooinooi

Rustenburg

Hartbeespoort West (Kosmos, Caribbean Beach, Magaliespark, Leloko, Coves, Pecanwood)

Hartbeespoort East (Schoemansville, Ifafi, Xanadu, Birdwood, Seasons Golf Estate)

Pretoria (Montana, Wonderpark and surrounds, Villeria & Central, Brooklyn , Menlyn, Waterkloof, Groenkloof, Moreletta, Garsfontein,Faerie Glen), Centurion & Rooihuiskraal (including Midstream)

Johannesburg Northern Suburbs (Sandton, Fourways, Midrand, Bryanston, Randburg) Please confirm any other area in JHB before ordering.
Don't see your area? Enquire per Email/Whatsapp and we might be able to open a route.
Q: When do you deliver?
We deliver Monday – Friday excluding public holidays. We typically deliver within 24 – 72 hours (depending on how full our order book is)
Q: Can I track my delivery?
If you place an order online, we will contact you to confirm your order and we will contact you again to arrange delivery or when you can expect to receive your delivery.
Q: Why create an account?
During checkout you will be able to create a new account. The advantages of setting up an account, means it will be quicker next time you shop with us.
In your account section you can:
View your order history, a detailed list of items in each order you have placed with us.

View the items you've placed on your shopping list.

Your address and billing information is encrypted and stored in your account so you don't need to add it again each time you shop.
To create an account, click on 'Your Account' button on the top right of every page on the website. You can then either log in or register. Whenever you come back to our site, login as a Returning Customer. You can change account information at any time by logging into your account.
Q: How can I pay for my order?
We have a few payment options available when you check out.
Paygate:
We offer a variety of payment methods through the trusted Paygate interface.
Mastercard (debit / credit card)


Visa (debit / credit card)

SID (Instant EFT)
Transactions are verified instantly. Select the option to pay via PayGate option. You will then have the option to pay via Card. Follow the on-screen instructions.
Q: How do I check the status of my order?
After you place an order we'll send you a confirmation email. We'll keep you informed at every stage and if there is any problem with the items you've ordered (such as being unavailable) we will contact you to offer an alternative substitute. Please check under account for order updates
Please contact us per Phone/Email/Whatsapp if you would like any information on your order.
Q: What are the benefits of the shopping list?
A shopping list will allow you to create a personalised collection of products that you want to buy and save them in your user account for future reference. It will also help with your monthly shopping.
Q: What does "Add to Shopping List" mean?
"Add to Shopping List" means that you like that particular product and you may want to buy it sometime in the near future. while "Add to Cart" means that you are ready to make a purchase.
Q: How do I use Shopping List?
On the shop page, scroll to the item that you would like to add to your shopping list. Then click the shopping list icon in the top right corner.
You can also add products to the shopping list on the individual product page. Click on the "Add to Shopping List" button.
When you are ready to view your shopping list, go to the Account page and click on the shopping list tab.
In the shopping list you will be able to delete items or add items to the shopping cart.
Still haven't answered your questions?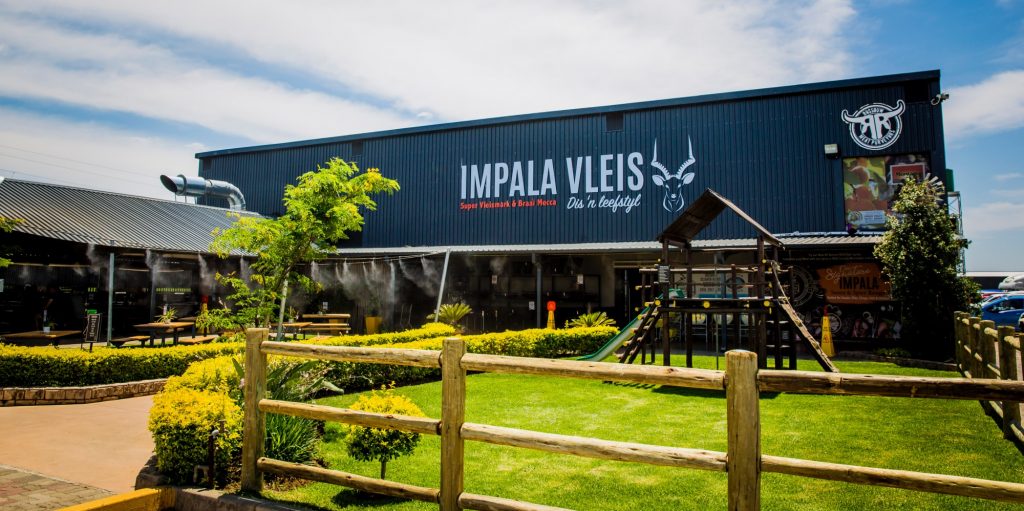 SO MUCH MORE THAN THE FINEST QUALITY MEAT!
Visit our store for a selection of products including our Signature Range, Gifts, Convenience Foods and our famous Braai Kitchen!